Our Best-Offer Guarantee ensures that if you receive a higher offer from any legitimate competitor, we'll match it plus add $10 on top.
All broken and used Macs we buy are 100% recycled, keeping your old items out of landfills and in the usable computer market.
We Guarantee a quick & easy transaction. Carefully pack your item, print your free shipping label and get paid. It's that easy.
All Sensitive Data is Securely Wiped Immediately Upon Receipt of Item. Customer Data-Retention Options Available!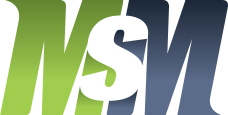 Use
Sell

My

Macs

& Get the Most for Your Apple Device–Always.

SellMyMacs is a convenient, reliable and environmentally-friendly way to sell your used, damaged or broken Apple devices. We have salvaged, restored and recycled Apple devices for over 6 years, but recently began operating under the SellMyMacs brand in 2014. Our mission at SellMyMacs is simple: to pay you the most money for any used, damaged or broken Apple device, period. If you find a higher offer*, we'll match it plus give you $10 for free.
*A legitimate competitor is a business or website whose primary purpose is to purchase used and broken Apple devices. Competitor's offer will be confirmed prior to matching and adding $10.