About

SellMyMacs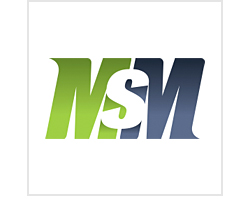 SellMyMacs is a convenient, reliable and environmentally-friendly way to sell your used, damaged and broken Apple devices. We've been salvaging, restoring and recycling Macs and other Apple devices for over 6 years, and began operating under the SellMyMacs brand in 2014. We pride ourselves on being as clean and efficient as possible in our recycling and repurposing processes, utilizing nearly 100% of all devices we buy. SellMyMacs is located in Northeast Georgia (1 hour East of Atlanta) and we guarantee to offer more for any used, damaged or broken Apple device, or we'll match the other offer and add $10 on top. We take our Best-Offer Guarantee very seriously; try us and find out for yourself.
Our mission at SellMyMacs is simple: to pay you the most money for your used, damaged or broken Apple device,
period
. If you find a higher offer anywhere, we'll match it plus give you $10 for free. Our goal is to keep as many Apple devices in the used market as possible, and the first step to doing that is paying you the highest and fairest prices for your items.
Why You Should Use SellMyMacs
There are several reason that separate SellMyMacs from the rest of the device-buying "pack". Most importantly to you as a customer, SellMyMacs pays you more than any other service or website for your used, damaged or broken Apple devices, guaranteed 110%. We calculate a customized instant offer quote via our Instant-Offer form. We then process your order and issue payment within 12 hours after receiving your device; you won't find a service who offers more or pays quicker than SellMyMacs.
SellMyMacs functions on an entirely different business model than other device-buying (Apple and otherwise) services and websites. Rather than focusing on the value of your device as a whole, we calculate the potential value in any remaining (and likely functional) components in your device to calculate our offer. We consider the time and costs on our end to remove, repair/restore, inventory and then eventually recycle these components in future repairs. We take pride in reducing environmental impact by keeping your used and broken devices out of landfills and available for service in the used-device market. For these reasons, we are able to offer you considerably more for your devices than other device-buying services and websites.
We work extremely hard to be as efficient and fair as possible, and it shows in our loyal customer base that we've built over the past 6 years. Our Best-Offer Guarantee assures that if you receive a higher offer from any legitimate competitor*, we'll match it plus give you $10.00 for free. We take our Best-Offer Guarantee very seriously and encourage you to give us the opportunity to show you exactly how hard we work to make the entire process as quick and easy for you.
A legitimate competitor is defined as a business website whose primary purpose is to purchase broken and used Apple devices. Competitor's higher offer will be confirmed prior to matching and adding $10.
Customer 

Feedback
SellMyMacs offered me double what the "other guys" were offering me–literally. I was ready to sell my device for $72, but SellMyMacs offered me $148. Talk about a no-brainer.
I was this close to throwing away my MacBook Pro that had an incidental run-in with the tires on my husband's truck. Luckily, I decided to Google "Sell My Broken MacBook" and found SellMyMacs (along with 2-3 other services). SellMyMac topped every single other service's offer by a LARGE amount (I don't mean $5-$10). Packed my MacBook, printed the free label and dropped the box off at UPS–done! Received my payment less than 4 days later. Easiest thing ever.
A breeze to fill out the instant-offer form, got my shipping label in 3 hours. Item took about 3 days to arrive to Sell My Macs and then I received the Paypal that same day. Can't complain about that, it's just like it's described on the website. Definitely will be back.
Got WAY MORE from sellmymacs than anyone else offered. Submitted my order before going to sleep and woke up with a shipping label waiting on me! I packed my Ipad, dropped it off at UPS next to my work and forgot actually forgot about it (I don't ship things very often). When I checked my email 3 days later I had the Paypal money in my inbox! Talk about a pleasant surprise. That was a good weekend.